£2,999.99
Inc. VAT
£2,499.99
Exc. VAT.
Unavailable
---
---
LG Round Cassette System - Single Phase / 10.0kW is backordered and will ship as soon as it is back in stock.
FREE delivery. Please note: we can only send this item once we have received the FGAS details of your installation engineer, and then verified those details with the engineer.
---
Payment & Security
We securely process your payment information without storing or accessing your debit or credit card details.
We aim to dispatch orders on a next-working day pallet delivery, once we have received the FGAS details of your installation engineer, and then verified those details with the engineer. The required information is sent once we have received your order online. We will then confirm with you a convenient delivery date to ensure you can take delivery of the item.

This can be done on the same day if orders are placed before 12pm (Mon-Fri) and we have confirmation of all the above details.

Deliveries will be between 8.30am and 6pm and we request that you are available at those times, otherwise the order will be returned and we may have to issue a non-delivery fee.

Items must be returned within 30 days after receiving your order. Items must be returned in the same condition in which they were received, be unused, have any accessories included, and include all the original packaging.
Read our comprehensive FAQ page which provides answers to queries around system types and installation.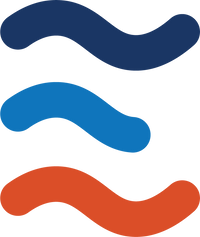 CoolEasy says:
Make your business stand out from the crowd with a truly elegantly designed ceiling cassette system
Description

Exquisite Round Design
LG Round Cassette provides an aesthetic design that makes space more luxurious and inviting.

Clean, Elegant Colour
The white panel maximizes the elegance of the space, creating an inviting place to visit often and stay longer.

Perfectly Round for Flexible Airflow
With no blind spots, LG Round Cassette covers a large area with its circular shape. Moreover, with its increased airflow and detailed wind direction make possible for cool breeze to spread evenly and widely.

Precise and faster cooling
The six steps of airflow via Crystal Vane provides even and precise cooling down to bottom. Cooling is up to 30% faster, so time to reach desired temperature is shortened.

Select from the menu if you desire single phase or three phase

Kit contains:

Indoor Ceiling Cassette Unit

Outdoor Unit


1x Wired Controller (PREMTB001)

**UK F-GAS laws state you must provide us with details of the F-GAS registered engineer you will be using BEFORE we can dispatch any split systems**
Specification
Video
Installation Info
Tech Sheets
Reviews (0)
A commitment to customer satisfaction
We strive to provide a reliable, professional, and friendly service. As a prominent renewable energy supplier in Britain, we offer competitive prices without compromising on energy efficiency. Our extensive range of climate control products ensures we cater to all domestic and commercial requirements, making us your go-to destination for heating and cooling solutions.
Buyer guides

We know air conditioning is full or jargon. Our buyer guides can get you on track.

Installation help

Read our installation info to help you understand what is involved.

Chat to us

If you need assistance with any of our products, our team is on-hand.