Olympus 30.0kW Industrial Heater
£435.99
Inc. VAT
£363.33
Exc. VAT.
Unavailable
---
---
Olympus 30.0kW Industrial Heater is backordered and will ship as soon as it is back in stock.
FREE delivery on all items
---
Payment & Security
We securely process your payment information without storing or accessing your debit or credit card details.
We aim to dispatch orders on a next-working day pallet delivery. This can be done on the same day if orders are placed before 12pm (Mon-Fri) and we have confirmed that the next-working day is suitable with you via phone or email.

For urgent next-working day deliveries please place your order online and contact us to ensure we can verify the delivery day swiftly and organise shipping.

Deliveries will be between 8.30am and 6pm and we request that you are available at those times, otherwise the order will be returned and we may have to issue a non-delivery fee.

Items must be returned within 30 days after receiving your order. Items must be returned in the same condition in which they were received, be unused, have any accessories included, and include all the original packaging.
Read our comprehensive FAQ page which provides answers to queries around system types and installation.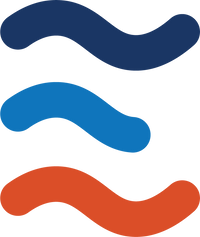 CoolEasy says:
The largest of the Olympus JetHeat range - This requires a 3 phase power connection
Description

Tough, Rugged Construction, Designed for Trade!

This requires a 3 phase connection

Features

Splashproof Class IPX4 (excl. OLY-J30/3)

Heating elements: stainless steel

Adjustable thermostat control

Overheat protection

Full powder coated metal casing

Insulated handles and feet for safety

Free standing – portable

Wheels for easy movement (OLY-J15/3 & OLY-J30/3)

Time delay (OLY-J15/3 & OLY-J30/3)

This is a 3 Phase electrical unit
Specification

Requires optional cable:

1.6M 3PhNE

Power:

380-415V~50HZ

Amps @ 415V:

72

Fan Air Volume (m³/h):

1911

Average Heating Area:

600m³

Net Weight:

32kg

Dimensions:

W660 x H450 x L590mm
Video
Installation Info
Tech Sheets
Reviews (0)
A commitment to customer satisfaction
We strive to provide a reliable, professional, and friendly service. As a prominent renewable energy supplier in Britain, we offer competitive prices without compromising on energy efficiency. Our extensive range of climate control products ensures we cater to all domestic and commercial requirements, making us your go-to destination for heating and cooling solutions.
Buyer guides

We know air conditioning is full or jargon. Our buyer guides can get you on track.

Installation help

Read our installation info to help you understand what is involved.

Chat to us

If you need assistance with any of our products, our team is on-hand.