2 x Glaziar 1.5kW Globe Personal Heater Bundle
£29.99
Inc. VAT
£24.99
Exc. VAT.
Unavailable
---
---
2 x Glaziar 1.5kW Globe Personal Heater Bundle is backordered and will ship as soon as it is back in stock.
FREE delivery on all items
---
Payment & Security
We securely process your payment information without storing or accessing your debit or credit card details.
Orders placed before 12pm Mon - Fri are dispatched same day for a 'next working day' pallet delivery.

Orders placed before 12pm on Friday will be delivered on Monday, and after 12pm on a Tuesday (excluding Bank Holidays).

Deliveries will be between 8.30am and 6pm and we request that you are available at those times, otherwise the order will be returned and we may have to issue a non-delivery fee.

Items must be returned within 30 days after receiving your order. Items must be returned in the same condition in which they were received, be unused, have any accessories included, and include all the original
packaging.
Read our comprehensive FAQ page which provides answers to queries around system types and installation.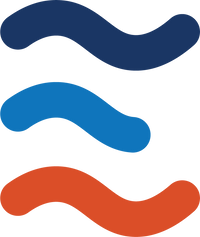 CoolEasy says:
A super priced bundle, doubling all the benefits of the product for almost 50% of the cost
Description

2 Unit bundle

The Glaziar Personal heater offers you fashion, comfort, safety, reliability, PTC heater elements and fast and efficient heating. 

Its professional design, unique in style and structure, is designed to avoid overheating thanks to its internal sensors, and to generate a warm and quiet environment, thanks to its low sound level and its rapid heating wherever you decide since with its practice handle you can easily carry it with you. This design is completed with its security system for babies, remote control and TOUCH system.

Its materials are of the highest quality, combining efficiency, durability and respect for the environment.

Ideal for use in domestic properties for living, dining or bedrooms, conservatories or kitchens
Specification

Rating:

1500W

PTC heating element:

3

Swing degress horizontal:

90

Noise level (lowest):

18dB

Color:

Black and Red

Speed:

3

For rooms up to (m²):

25

Touch operation screen:

TOUCH SYSTEM

DC Business motor:

3

Built-in cut-off thermostat:

3

Tip-over switch:

3

Remote control:

3

Power indicator light:

3

Timer (hours):

0-12

Size of the unit (cm / inch):

Size of the unit (cm / inch)

Width:

25,4 / 10

Long:

25,4 / 10

High:

27,3 / 10,75

Unit weight (kg):

3

Packing size (cm / inch):

Packing size (cm / inch)

Width:

28,4 / 11,18

Long:

28,4 / 11,18

High:

32 / 12,60

Weight with packaging (kg):

3,5
Video
Installation Info
Tech Sheets
Reviews (0)
A commitment to customer satisfaction
We strive to provide a reliable, professional, and friendly service. As a prominent renewable energy supplier in Britain, we offer competitive prices without compromising on energy efficiency. Our extensive range of climate control products ensures we cater to all domestic and commercial requirements, making us your go-to destination for heating and cooling solutions.
Buyer guides

We know air conditioning is full or jargon. Our buyer guides can get you on track.

Installation help

Read our installation info to help you understand what is involved.

Chat to us

If you need assistance with any of our products, our team is on-hand.