Broughton MCe6.0 6.5kW Industrial Cooling Unit
£2,279.99
Inc. VAT
£1,899.99
Exc. VAT.
Unavailable
---
---
Broughton MCe6.0 6.5kW Industrial Cooling Unit is backordered and will ship as soon as it is back in stock.
FREE delivery on all items
---
Payment & Security
We securely process your payment information without storing or accessing your debit or credit card details.
We aim to deliver your item within 3-5 working days. Once your order has been placed we will contact you to arrange a convenient delivery date.

Items must be returned within 30 days after receiving your order. Items must be returned in the same condition in which they were received, be unused, have any accessories included, and include all the original
packaging.
Read our comprehensive FAQ page which provides answers to queries around system types and installation.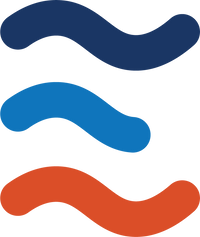 CoolEasy says:
The perfect commercial portable device to cool 2 different areas from just 1 unit
Description

The unit that supersedes the ever popular MCM230, the MCe6.0 promises up to 6.5kW of cooling. This deceptively powerful monoblock unit utilizes Broughton's unique airflow delivery system to power the exhaust air along up to 10m of narrow 150mm diameter ducting.

Not only does this make the ducting much more manageable and easy to store, it also allows the unit to be sited up to 10m away from the warm air exhaust point. The cold air side also uses the same airflow technology, allowing a single unit to cool two area's at the same time with the option to extend the ducting. The dual outlets included as standard give the unit directional airflow as they can be positioned for maximum cooling effect.
All new for this year is the digital thermostat that allows the user to set the desired temperature and sit back while the unit maintains it. Ideal for use either as a spot cooler or to help regulate temperatures wherever the need arises, the MCe6.0 is a fully portable powerhouse that ticks the environmental boxes.

Please enquire regarding availability, as the machines are often made to order by the manufacturer
Specification

Nominal duty:

6.5kW

Nominal Running Current:

8A

Digital thermostatic:

control

Exhaust:

up to 10m

Cool:

two areas from one unit up to 1.25m per outlet

Lockable:

castors

Narrow:

150mm duct

High efficiency:

EC fan technology

Evaporator Airflow (max):

1,198m³

Condenser Airflow (max):

1,200m³

Supply:

13A 230v

Typical Cooled Area:

150m³

Cooling Ducting:

2x150mm

Exhaust Ducting:

150mm

Weight:

92kg

Dimensions:

1086 x 526 x 774mm (Including spigot)

Operating range:

21°c-35°c

IP Rating:

IP2X

Noise:

65dB
Video
Installation Info
Tech Sheets
Reviews (0)
A commitment to customer satisfaction
We strive to provide a reliable, professional, and friendly service. As a prominent renewable energy supplier in Britain, we offer competitive prices without compromising on energy efficiency. Our extensive range of climate control products ensures we cater to all domestic and commercial requirements, making us your go-to destination for heating and cooling solutions.
Buyer guides

We know air conditioning is full or jargon. Our buyer guides can get you on track.

Installation help

Read our installation info to help you understand what is involved.

Chat to us

If you need assistance with any of our products, our team is on-hand.