Air X Pro Air 1600 Medical Grade Air Purifier
£1,262.99
Inc. VAT
£1,052.49
Exc. VAT.
Unavailable
---
---
Air X Pro Air 1600 Medical Grade Air Purifier is backordered and will ship as soon as it is back in stock.
FREE delivery on all items
---
Payment & Security
We securely process your payment information without storing or accessing your debit or credit card details.
We aim to dispatch orders on a next-working day pallet delivery. This can be done on the same day if orders are placed before 12pm (Mon-Fri) and we have confirmed that the next-working day is suitable with you via phone or email.

For urgent next-working day deliveries please place your order online and contact us to ensure we can verify the delivery day swiftly and organise shipping.

Deliveries will be between 8.30am and 6pm and we request that you are available at those times, otherwise the order will be returned and we may have to issue a non-delivery fee.

Items must be returned within 30 days after receiving your order. Items must be returned in the same condition in which they were received, be unused, have any accessories included, and include all the original packaging.
Read our comprehensive FAQ page which provides answers to queries around system types and installation.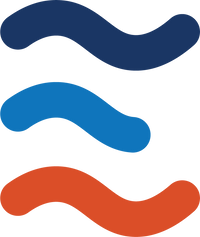 CoolEasy says:
The biggest in the Air X Pro range. The ideal way to ensure your staff, customers or patients can breathe clean air in large spaces. Remember to also add an AXP-BASE if you wish to floor stand the unit
Description

The Air X Pro 1600 Medical Grade Air Purifier has landed in the UK. Scientifically proven to trap and remove airborne viruses including Covid-19 up to 99.9%.

After many months of scientific development and refinement, the Medical Grade Air Purifier Air X Pro 1600 is now ready to purify the air you breath, and protect us all from Viruses and Bacteria in the air.

Featuring a Patented multiple fan design to keep air pressures even and no distortion of the filtration pads (so they let nothing past). They have an 8 stage Air Purification System featuring 7 layers of filters. Then an IONIC Generator fills the room with over 24 million negatively charged IONS every second, and finally a high output Ultra Violet system kills anything that remains!!

Negative IONS also 'recharge' the air and 'energise' the room so occupants feel more awake and more alert!

The range comprises 5 models to cover everything from domestic bedrooms and lounges to student accommodation rooms at the smaller end. Right through to Hospital Wards, Schools, Colleges, Universities, Courtrooms, and of course all Businesses plus just about every kind of public building or workplace imaginable at the larger end of the range. The systems are all wall mountable out of the box, and the 3 smaller come with a floor stand base included. The two larger model have optional floor bases if required.

They incorporate state of the art Japanese Laser technology to SEE the particles in the air being drawn into the unit which is constantly monitored and the information clearly displayed on the front. Using our COLOURVIEW™ Technology.

Controllability is so intuitive as well, with a remote handset, touch panel, WiFi APP and even Voice Control through Alexa and Google devices. Using the WiFi APP it is possible to monitor and control multiple devices in several buildings with ease, perfect for building management using hundreds of systems.

So, if you want to talk about AIR PURITY, think only Air X Pro, which can truly give you A Breath of Fresh Air.

Wall mounting this unit is standard. If you would like to have it as a floor mounted unit, additional parts will be required.

 (AXP-1200 & 1600 Floor stand is an optional extra)
Specification

Model No.:

AXP-1600

Power 220-240V 50Hz:

140W

Energy Efficiency Rating:

A+++

PM2.5 Removal Rate:

99.90%

Virus Removal Rate:

99.97%

Max Room Size (M²):

240

Air Flow (M³/h):

1500

Solid State CADR:

882cfm

Laser Particulate Sensor:

Yes

COLOURVIEW LCD Display:

Yes

Fan Speeds:

4

Remote Control:

Yes

WiFi Control:

Yes

APP Smart Control:

Tuya

Negative ION's Generated:

>24 Million/sec

Anion Function:

Yes

35 dBA Sleep Mode:

Yes

Smart Clean Air Mode:

Yes

Timer Function:

Yes (1/2/4/8Hrs)

Child Lock:

Yes

Noise Level dBA:

35.3 - 63.5

Number of DC Fan Motors:

16

Digital Filter Life Countdown (1500Hrs):

Yes

Wall Mount or Floor Standing:

Yes, optional AXP-BASE required for floor standing

Unit Dimensions (WxDxH)(mm):

430 x 127 x 1806

Net Weight (kg):

25

Gross Weight (kg):

33.5

Units Per Pallet:

16

Carton Dimensions (WxDxH)(mm):

525 x 235 x 1859
Video
Installation Info
Tech Sheets
Reviews (0)
A commitment to customer satisfaction
We strive to provide a reliable, professional, and friendly service. As a prominent renewable energy supplier in Britain, we offer competitive prices without compromising on energy efficiency. Our extensive range of climate control products ensures we cater to all domestic and commercial requirements, making us your go-to destination for heating and cooling solutions.
Buyer guides

We know air conditioning is full or jargon. Our buyer guides can get you on track.

Installation help

Read our installation info to help you understand what is involved.

Chat to us

If you need assistance with any of our products, our team is on-hand.