DLUX-20 Dehumidifier - 20 Litre
£169.99
Inc. VAT
£141.66
Exc. VAT.
Unavailable
---
---
DLUX-20 Dehumidifier - 20 Litre is backordered and will ship as soon as it is back in stock.
FREE delivery on all items
---
Payment & Security
We securely process your payment information without storing or accessing your debit or credit card details.
Orders placed before 12pm Mon - Fri are dispatched same day for a 'next working day' pallet delivery.

Orders placed before 12pm on Friday will be delivered on Monday, and after 12pm on a Tuesday (excluding Bank Holidays).

Deliveries will be between 8.30am and 6pm and we request that you are available at those times, otherwise the order will be returned and we may have to issue a non-delivery fee.

Items must be returned within 30 days after receiving your order. Items must be returned in the same condition in which they were received, be unused, have any accessories included, and include all the original
packaging.
Read our comprehensive FAQ page which provides answers to queries around system types and installation.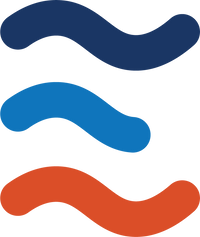 CoolEasy says:
Lightweight & portable with a huge 6 litre water tank, this is ideal for drying you laundry (or your home) during the winter
Description

Your Home's Moisture Manager

The 20L DLUX compact intelligent dehumidifier is more than just a device, it\'s a commitment to a healthier, drier, and more comfortable living environment. Introducing the 20L DLUX compact intelligent dehumidifier for 2023, a smart solution to all your damp-related concerns at home. This state-of-the-art dehumidifier goes beyond the ordinary, serving as an economical answer to moisture and dampness in any area of your residence. Boasting an impressive 20 litres/day removal capacity, this dehumidifier ensures your living spaces stay dry and comfortable.
Despite its compact dimensions of 420 x 299 x 640mm, it features a generous 6-litre water tank, this balance between size and capacity makes it ideal for moving around to any room, without taking up too much space.

Key Product Features:

Intuitive Touch Panel LCD Control: The touch panel LCD control display ensures easy operation, allowing you to adjust settings and monitor humidity levels with a simple touch.

Variable Speed & Low Noise: With a 2-speed adjustable fan, customize the unit's operation to your preference. Plus, its low noise operation ensures minimal disturbance, making it suitable for bedrooms or study areas.

Laundry Mode: Got damp clothes? The dedicated laundry mode efficiently dries your garments, eliminating the need for a prolonged air drying period.

Maintenance Made Easy: The washable dust filter ensures pure, uncontaminated air, and maintenance is as simple as giving it a regular rinse. Furthermore, with the water full alarm, you'll always know when it's time to empty the tank.

Mobility & Convenience: Lightweight at just 13.3Kg and equipped with easy-roll castors, this dehumidifier can be conveniently moved from room to room, according to your requirements.

Smart Features for Smart Users: With functionalities like the 24-hour timer settings, in-built humidistat, and water full alarm, this dehumidifier offers a user-friendly experience, adjusting to your lifestyle and needs.

The cheaper way to combat mould, condensation and damp in flats through to a 3 bedroom houses


Just 280 watts rated power consumption - 0.34p/hour based on 15.32p/kWh

Cleans the air with a pre-filter to remove dust from the air
Variable humidistat from 30 to 80%rh in 5%rh steps
1 - 24 hour off timer
Strong carry handle
One year (12 Month) warranty as standard
Child lock function
Quiet operation
Specification

Moisture Removal (L/24Hr):

20

Water Tank Size (L):

6

Air Volume (Dehumidify mode) (m³/h):

195

Air Volume (Laundry mode) (m³/h):

210

Noise (High/Low) (dB):

44 / 41

Power Input (W):

350

Current Input (A):

2.2

Dimensions (W x D x H) (mm):

371 x 251 x 595

Weight (kg):

13.3
Video
Installation Info
Tech Sheets
Reviews (0)
A commitment to customer satisfaction
We strive to provide a reliable, professional, and friendly service. As a prominent renewable energy supplier in Britain, we offer competitive prices without compromising on energy efficiency. Our extensive range of climate control products ensures we cater to all domestic and commercial requirements, making us your go-to destination for heating and cooling solutions.
Buyer guides

We know air conditioning is full or jargon. Our buyer guides can get you on track.

Installation help

Read our installation info to help you understand what is involved.

Chat to us

If you need assistance with any of our products, our team is on-hand.