Trotec
|

SKU:

TRO-PAC-W-2650SH
Trotec 2.6kW DIY Air Con Unit
£999.99
Inc. VAT
£833.33
Exc. VAT.
Unavailable
---
---
Trotec 2.6kW DIY Air Con Unit is backordered and will ship as soon as it is back in stock.
FREE delivery on all items
---
Payment & Security
We securely process your payment information without storing or accessing your debit or credit card details.
We aim to dispatch orders on a next-working day pallet delivery. This can be done on the same day if orders are placed before 12pm (Mon-Fri) and we have confirmed that the next-working day is suitable with you via phone or email.

For urgent next-working day deliveries please place your order online and contact us to ensure we can verify the delivery day swiftly and organise shipping.

Deliveries will be between 8.30am and 6pm and we request that you are available at those times, otherwise the order will be returned and we may have to issue a non-delivery fee.

Items must be returned within 30 days after receiving your order. Items must be returned in the same condition in which they were received, be unused, have any accessories included, and include all the original packaging.
Read our comprehensive FAQ page which provides answers to queries around system types and installation.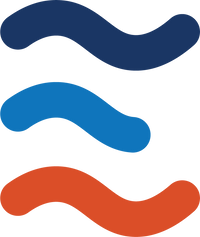 CoolEasy says:
With a low price tag, these units are a great option for any DIY'er looking for a climate control solution in areas up to 20m²
Description

Air conditioner with heating: Cools and heats in a particularly energy-saving way.

Energy-saving air conditioners such as the PAC-W 2650 SH with heat pump technology are very much in vogue. Whether in the private home, in the apartment or at the workplace: On hot summer days, the powerful wall-mounted air conditioner helps to cool down quickly and noticeably. In addition, thanks to its modern inverter technology, the system can also be used as an energy-efficient heater in the cold autumn and winter, heating the environment to a comfortable room temperature in no time at all. This means that the expensive gas heating system stays off more often. This is easy on the heating bill and on the environment.

Maximum cooling - without an unsightly outdoor unit that requires approval

Until now, the installation of an energy-saving split air conditioner always required an elaborate drilling in the exterior masonry and the installation of an outdoor unit. The PAC-W 2650 SH wall-mounted air conditioner puts an end to this unsightly facade disfigurement. In the case of rented or owner-occupied apartments, there is no longer any need to obtain permission from the owners' association.

The PAC-W 2650 SH air conditioner is designed for indoor installation only and can be placed either as a chest (low wall) unit or as a high wall unit (on the wall / under the ceiling). The installation is done completely without any disturbing outdoor unit. Only two drill holes (Ø 18 cm) on a wall leading to the outside are necessary to install the stylish design unit indoors on the wall. Thus, the house facade remains largely unchanged. Only two discreet ventilation openings are visible. Fresh air enters the room through these air inlet and outlet ducts and, in turn, heat is transported from the inside to the outside.

Since the PAC-W 2650 SH wall-mounted air conditioner cools without an outdoor heat exchanger unit, there is also no need to set up a refrigerant circuit between the air conditioner and the outdoor unit. This makes the expensive use of trained air conditioning installers for installation unnecessary in many cases.

Advantages of the PAC-W 2650 SH without outdoor unit and without exhaust hose:

The air handling unit can be installed on any floor. There is no need to install an outdoor unit.
Expensive piping of refrigerant lines to remote outdoor units is also eliminated.
The unit is delivered ready to plug in. No complex wiring is required.
No unsightly and noisy outdoor unit on the front of the house.
No half-open window (for the exhaust hose) through which warm air flows in.
Runs much quieter than an air conditioner with exhaust hose.
No expensive installation by air conditioning installers.
No maintenance costs.
Energy efficient cooling and heating with electricity.

Save on the purchase of several individual units to provide cooling in warm to hot summer temperatures and cozy additional warmth in the cold fall/winter. Thanks to state-of-the-art inverter technology, the PAC-W 2650 SH air conditioner combines four climate functions directly to improve the indoor climate in its SlimLine housing, which is only approx. 20 cm deep.

Good to know: The PAC-W 2650 SH air conditioner with inverter technology is particularly quiet and economical in consumption. The compressor (compressor) is soft-starting and always adapts to the current conditions. As a result, the energy consumption of the PAC-W 2650 SH is up to 30% lower than that of systems without power-saving inverter technology.

Four operating modes for improved living comfort with feel-good temperatures:

Cooling with the latest inverter technology (energy efficiency class A).
Heating mode with energy-saving heat pump technology (energy efficiency class A)
Ventilation with 3 ventilation levels
Dehumidification with 1.2 l/hdehumidification capacity
The highlight: In all four operating modes, the swing function can be switched on for optimum air distribution in the room. To ensure that lint, dust flakes and pet hair are also filtered out of the air you breathe, there is an easy-to-clean air filter on the top of the device.

Enjoy draught-free cooling: The PAC-W 2650 SH air conditioner cools and heats via two discreet hose lines that feed fresh air into the room from outside or discharge warm air to the outside. When outside temperatures are still cool in the morning or evening, the cooling outside air is fed into the room - this intensifies the cooling effect and saves valuable energy. Since the fresh air supply from outside does not create a negative pressure in the room, there is also no unpleasant draught caused by air flowing in from neighboring rooms.

Year-round comfortable temperatures - fully automatically controlled

Once mounted on the wall and adjusted, the PAC-W 2650 SH regulates the room temperature fully automatically. On hot summer days, the air conditioner cools heated living rooms, bedrooms and offices up to 20 m² down to the desired target temperature (16 °C to 30 °C) with a powerful cooling output of 2.6 kW/9,000 Btu/h. In the cool transitional period of autumn and in the cold winter, the multi-talent with its 2.3 kW powerful heating output provides heat that spreads quickly through the room (16 °C to 30 °C). Immediately noticeable freshness and cooling on the skin is provided by the three-stage ventilation mode with deactivated cooling or heating function. The switchable swing function ensures that the tempered air is distributed over a large area. The comfort features for creating an all-round pleasant living room climate are rounded off by the manually selectable dehumidification function for optimum humidity control. With its innovative technology and the absence of a bulky outdoor unit, the PAC-W 2650 SH air conditioner sets new standards in air conditioning technology. Just as convincing as the form factor is the high feel-good factor. Convince yourself of the sophisticated features and the outstanding ease of operation.

Planned comfort temperatures in their most beautiful form - 24h timer

Adjust the operating time of the PAC-W 2650 SH to your life rhythm. This is not only practical, it also saves a whole lot of energy costs. The convenient 24-hour timer allows you to program individual on and off times according to a predefined number of operating hours (1 - 24 hours). If everything doesn't go according to plan and you come home earlier or later, simply change the timer on the go with your smartphone. The mobile app makes it possible!

Restful night's sleep with a pleasantly regulated temperature for falling asleep

Whether in summer or winter - unpleasant temperatures in the bedroom can rob you of sleep. That's why the PAC-W 2650 SH air conditioner has a whisper-quiet night mode with automatically controlled temperature adjustment. In cooling mode, the preset temperature is gradually raised by 2 °C during the first two hours and then kept constant. In heating mode, on the other hand, the night mode lowers the room temperature by 2 °C in the first two hours. This prevents you from freezing during the night or waking up or sleeping restlessly due to excessively high temperatures. Pretty smart!

Mobile app for smartphone and tablet control from anywhere possible.

All settings of the PAC-W 2650 SH can be made either via the convenient IR remote control or the Trotec mobile app. You come home early and long for cooling down? No problem - activate the air conditioner conveniently via your smartphone or tablet on the go. You can call up the current room temperature, set the desired temperature, activate cooling or heating - and much more. The smart air conditioner control automatically regulates the temperature, cools down the room temperature even before you get home and automatically turns off when you leave the house. Plus, you can adjust the temperature remotely.

WLAN integration with convenient smartphone control

Classic remote controls have the unpleasant characteristic that they always disappear into the sofa seat just when you need them. Good to know that you don't actually need the remote control of the PAC-W 2650 SH air conditioner anymore. The air conditioner can be easily integrated into the existing WLAN (wireless network) via the mobile app available online and then controlled via smartphone or tablet. Even from on the road or from the other end of the world! Of course, only from you and your device!

Whether in spring, summer, autumn or winter, with the 4-in-1 air conditioner PAC-W 2650 SH you can ensure pleasant temperatures indoors all year round. Power-saving and without expensive installation costs!

Practical advantages:


4-in-1 air conditioner: cooling, heating, ventilation, dehumidification.

Ultra-slim wall-mounted unit without outdoor unit - no visual impact on the house facade
Low installation effort
WLAN integration and smartphone control with mobile app
Suitable for rooms up to 20 m²
Cooling capacity up to 2.6 kW (energy efficiency class A)
Heating capacity up to 2.3 kW (energy efficiency class A)
Energy-saving inverter technology for constant room temperatures without fluctuations
No draught effect in the room thanks to fresh air supply from outside
3 ventilation levels
24h timer function
IR remote control
Swing function
Removable air filter against pet hair, lint, dust
Night mode
Quiet operation ≤ 48 dB(A)
Environmentally friendly refrigerant R290
Specification

Cooling Capacity (kW):

2.6

Heating Capacity (kW):

2.3

Power Input (Min/Max) (W):

650/1000

Dehumidification Capacity (l/h):

1.2

Power Supply Voltage (V/Φ/Hz):

230/1/50

EER (W/W):

2.6

COP (W/W):

3.1

Energy Efficiency Ratio When Cooling:

A

Energy Efficiency Ratio When Heating:

A

Dimensions (W x H x D) (mm):

1000 x 585 x 205

Weight (kg):

42.5

Nominal Sound Pressure Level (Min/Max) (dB):

59

Max Noise Level On High @1m Distance (dB):

48

Air Flow Rate (Max)(m³/h):

500
Video
Installation Info
Tech Sheets
Reviews (0)
A commitment to customer satisfaction
We strive to provide a reliable, professional, and friendly service. As a prominent renewable energy supplier in Britain, we offer competitive prices without compromising on energy efficiency. Our extensive range of climate control products ensures we cater to all domestic and commercial requirements, making us your go-to destination for heating and cooling solutions.
Buyer guides

We know air conditioning is full or jargon. Our buyer guides can get you on track.

Installation help

Read our installation info to help you understand what is involved.

Chat to us

If you need assistance with any of our products, our team is on-hand.