Midea AG Eco 3.5kW Wall Mounted System
£606.99
Inc. VAT
£505.83
Exc. VAT.
Unavailable
---
---
Midea AG Eco 3.5kW Wall Mounted System is backordered and will ship as soon as it is back in stock.
FREE delivery on all items
---
Payment & Security
We securely process your payment information without storing or accessing your debit or credit card details.
Timescales are dependent on the product, but for the majority of items we send on a next working day delivery. If we can't get it sent on a next working day delivery, then standard delivery is up to 5 working days. Other than small items and accessories we will contact you to confirm the delivery date to ensure you will be available to receive delivery.

For FGAS systems and Multi-Split systems we will need details of the installation engineer from you, and confirm those with the engineer before we can proceed with the item delivery.

Orders can be sent the same day if placed before 12pm (Mon-Fri) and we have confirmed that the next-working day is suitable with you via phone or email.

For urgent next-working day deliveries please place your order online and contact us to ensure we can verify the delivery day swiftly and organise shipping.

Deliveries will be between 8.30am and 6pm and we request that you are available at those times, otherwise the order will be returned and we may have to issue a non-delivery fee.

Lightweight/low value items are normally despatched on a next working day courier service, and we can offer a 2-hour delivery slot text message on the day.

Please contact us if you have any special delivery requirements eg delivery via tail lift vehicles, weekend deliveries, timed deliveries, unpaved or narrow pathways etc.
Read our comprehensive FAQ page which provides answers to queries around system types and installation.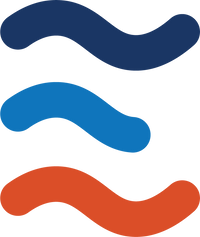 CoolEasy says:
Description

SLEEK AND ELEGANT DESIGN
A sleek design with attractive blue edge, the unit will complement any
interior. Set temperature or room temperature is conveniently displayed
on the indoor unit at the touch of a button.

3D AIR FLOW WITH VERTICAL & HORIZONTAL SWING
The louvers move automatically in all directions, ensuring even air
distribution in all corners of the room.

TURBO FUNCTION
When activated, the indoor unit fan starts running at maximum speed to
ensure the desired temperature is achieved as quickly as possible. The
mode lasts a maximum of 20 minutes, after which it automatically returns
to the present mode.

'FOLLOW ME' SENSITIVE COOLING
Keep the remote close to you and it will measure the temperature around
you and adjust comfort levels accordingly.

SELF-CLEANING OUTDOOR UNIT
At the end of each operation the outdoor unit fan will run in reverse,
removing dust to improve efficiency and reduce wear and tear.

OPTIONAL MULTI FUNCTION CONTROL BOARD
Offers volt free switching from third party controls and a fault status
output. It also allows the range to be integrated into a Midea central
controller or to be controlled via a Midea 2 core hard wired controller with
7 day timer.

WI-FI CONTROL
Control the air conditioner easily via the MSmartHome APP on your
smartphone. With just a simple swipe, you will be able to turn on/off the
air conditioner and select the appropriate mode and temperature.
Voice Control available by Alexa & Google Assistant.

**UK F-GAS laws state you must provide us with details of the F-GAS registered engineer you will be using BEFORE we can dispatch any split systems**
Specification
Video
Installation Info
Tech Sheets
Reviews (0)
A commitment to customer satisfaction
We strive to provide a reliable, professional, and friendly service. As a prominent renewable energy supplier in Britain, we offer competitive prices without compromising on energy efficiency. Our extensive range of climate control products ensures we cater to all domestic and commercial requirements, making us your go-to destination for heating and cooling solutions.
Buyer guides

We know air conditioning is full or jargon. Our buyer guides can get you on track.

Installation help

Read our installation info to help you understand what is involved.

Chat to us

If you need assistance with any of our products, our team is on-hand.