LG Artcool Mirror 5.0kW High Wall System
£1,427.99
Inc. VAT
£1,189.99
Exc. VAT.
Unavailable
---
---
LG Artcool Mirror 5.0kW High Wall System is backordered and will ship as soon as it is back in stock.
FREE delivery. Please note: we can only send this item once we have received the FGAS details of your installation engineer, and then verified those details with the engineer.
---
Payment & Security
We securely process your payment information without storing or accessing your debit or credit card details.
We aim to dispatch orders on a next-working day pallet delivery, once we have received the FGAS details of your installation engineer, and then verified those details with the engineer. The required information is sent once we have received your order online. We will then confirm with you a convenient delivery date to ensure you can take delivery of the item.

This can be done on the same day if orders are placed before 12pm (Mon-Fri) and we have confirmation of all the above details.

Deliveries will be between 8.30am and 6pm and we request that you are available at those times, otherwise the order will be returned and we may have to issue a non-delivery fee.

Items must be returned within 30 days after receiving your order. Items must be returned in the same condition in which they were received, be unused, have any accessories included, and include all the original packaging.
Read our comprehensive FAQ page which provides answers to queries around system types and installation.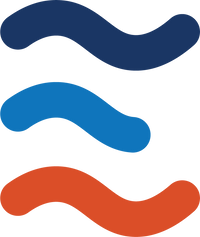 CoolEasy says:
A Desginer styled system for spaces up to 45m²
Description

LG ArtCool Systems are redefining the way that people look at air conditioning in their homes and offices.  Standard air conditioning units of old were plain white and cream boxes on the walls which décor was designed around, LG have introduced the ArtCool range of systems which integrate themselves into the room.

The LG ArtCool Mirror air conditioning/heat pump systems use the same workings as the LG Deluxe, but with a more designer fascia panel colour. The black mirror finish on the front panel is a sleek and stylish addition to any home or office.  

These come with LG's Plasma filter as standard, eliminating airborne bacteria and other dangerous particles. Alongside this, all of these systems come with LG's 5 year warranty (when fitted by an LG approved installer) or 3 years if just F-Gas approved, making these the safest bet for your home in more way than one.

High Efficiency Unit

Optimised Cooling and Heating

LG Inverter Technology

Built in Plasma Filters

5 Year Warranty (depending on manufacturers terms)

Stylish Fascia Panel

The system kit contains:


Indoor Unit

Outdoor Unit
Remote Control

**UK F-GAS laws state you must provide us with details of the F-GAS registered engineer you will be using BEFORE we can dispatch any split systems**
Specification

Capacity (Cooling/Heating)(kW):

5.0 / 5.8

Power Input (Cooling/Heating)(W):

1562 / 1611

Running Current (Cooling/Heating)(A):

6.9 / 7.1

EER / COP (kWh):

3.2 / 3.6

SEER / SCOP (kWh):

7.0 / 4.3

Energy Label:

A++

Annual Energy Consumption (Cooling/Heating) (kWh):

250 / 1270

Dehumidification Rate (l/h):

1.8

Indoor:

AC18.NSJ

Dimensions (mm):

998 x 345 x 212

Weight (kg):

12.8

Sound Pressure Level (H/M/L/S) (dB):

44 / 39 / 34 / 31

Sound Power Level (Max) (dB):

60

Outdoor:

AC18.UL2

Power Supply (Φ/V/Hz):

1 / 220-240 / 50

Circuit Breaker (A):

20

Dimensions (mm):

770 x 545 x 288

Weight (kg):

35.2

Sound Pressure Level (Cooling/Heating) (dB):

53 / 55

Sound Power Level (Cooling) (dB):

65
Video
Installation Info
Tech Sheets
Reviews (0)
A commitment to customer satisfaction
We strive to provide a reliable, professional, and friendly service. As a prominent renewable energy supplier in Britain, we offer competitive prices without compromising on energy efficiency. Our extensive range of climate control products ensures we cater to all domestic and commercial requirements, making us your go-to destination for heating and cooling solutions.
Buyer guides

We know air conditioning is full or jargon. Our buyer guides can get you on track.

Installation help

Read our installation info to help you understand what is involved.

Chat to us

If you need assistance with any of our products, our team is on-hand.