Totalcool 3000 Evaporative Cooler
£299.99
Inc. VAT
£249.99
Exc. VAT.
Unavailable
---
---
Totalcool 3000 Evaporative Cooler is backordered and will ship as soon as it is back in stock.
FREE delivery on all items
---
Payment & Security
We securely process your payment information without storing or accessing your debit or credit card details.
Orders placed before 12pm Mon - Fri are dispatched same day for a 'next working day' pallet delivery.

Orders placed before 12pm on Friday will be delivered on Monday, and after 12pm on a Tuesday (excluding Bank Holidays).

Deliveries will be between 8.30am and 6pm and we request that you are available at those times, otherwise the order will be returned and we may have to issue a non-delivery fee.

Items must be returned within 30 days after receiving your order. Items must be returned in the same condition in which they were received, be unused, have any accessories included, and include all the original
packaging.
Read our comprehensive FAQ page which provides answers to queries around system types and installation.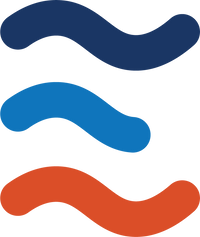 CoolEasy says:
The ultimate cooling solution for those that like to explore! The TC3000 can be powered by a mains cable or a 12V socket found in any standard car, motorhome, campervan or boat. It can even run from a powerbank with a 12V outlet
Description

Designed and manufactured in the UK, the revolutionary Totalcool 3000 provides the very latest in high quality evaporative cooling technology, using the latest technology and ergonomic designs, working on 12V, 24V and AC mains power.

45% cooler air over 7 meters

Runs on normal tap water

Fan noise level generally equivalent to your average car air conditioner

Lightweight, compact and portable

Fan noise level generally equivalent to your average car air conditioner

Built in battery protection system with automatic cut off

Lightweight and highly energy efficient the Totalcool can be used anywhere you have 12 or 24 volt DC power or 100 – 240 AC mains power. The Totalcool has 4 speed settings from low through to BOOST for an extra cooling blast in the hottest climates. The low setting is designed to run as quietly as possible to allow you to sleep on those humid nights while experiencing a cooling gentle breeze.

These great units have been designed with a love of the outdoors in mind. with the ability to run off of 12V or 24V, these are the perfect solution for keeping your campervan, caravan or boat at a comfortable temperature during the warmer months.
You can also run these units from a 12V power bank (available separately) which means they can be used within tents too!

Each unit comes with 2 cooling pads (1 in the unit and another as a future replacement) giving hours of hassle free, cool hour
Specification

Low Current Draw at 12V:

Low Speed:

0.3 amps / 4W p/hr

Med Speed:

0.6 amps / 7W p/hr

High Speed:

0.9 amps / 11W p/hr

Boost Speed:

1.8 amps / 22W p/hr

Filter life:

800-1000 hours

Water tank (lt):

2

Fuse size (A):

3

Dimensions (LxHxW) (mm):

260 x 210 x 240

Weight (kg):

2

Input (V):

12 / 24 / 240
Video
Installation Info
Tech Sheets
Reviews (0)
A commitment to customer satisfaction
We strive to provide a reliable, professional, and friendly service. As a prominent renewable energy supplier in Britain, we offer competitive prices without compromising on energy efficiency. Our extensive range of climate control products ensures we cater to all domestic and commercial requirements, making us your go-to destination for heating and cooling solutions.
Buyer guides

We know air conditioning is full or jargon. Our buyer guides can get you on track.

Installation help

Read our installation info to help you understand what is involved.

Chat to us

If you need assistance with any of our products, our team is on-hand.