2 x Glaziar Portable 2kW PTC Heater (White) Bundle
£99.99
Inc. VAT
£83.33
Exc. VAT.
Unavailable
---
---
2 x Glaziar Portable 2kW PTC Heater (White) Bundle is backordered and will ship as soon as it is back in stock.
FREE delivery on all items
---
Payment & Security
We securely process your payment information without storing or accessing your debit or credit card details.
Orders placed before 12pm Mon - Fri are dispatched same day for a 'next working day' pallet delivery.

Orders placed before 12pm on Friday will be delivered on Monday, and after 12pm on a Tuesday (excluding Bank Holidays).

Deliveries will be between 8.30am and 6pm and we request that you are available at those times, otherwise the order will be returned and we may have to issue a non-delivery fee.

Items must be returned within 30 days after receiving your order. Items must be returned in the same condition in which they were received, be unused, have any accessories included, and include all the original
packaging.
Read our comprehensive FAQ page which provides answers to queries around system types and installation.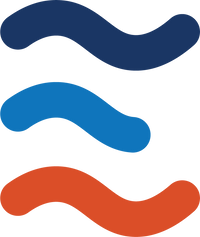 CoolEasy says:
Using the CHILD MODE avoids accidental burns if the unit is touched by a wandering toddler during operation
Description

Buy One Get One Free Offer

The all NEW Portable Space Heater H35 represents the new generation of heating;
it's a unique device that combines PTC and Carbon Fibre simultaneously, offering better thermal performance & efficiency, without compromising its meticulous design.


The H35 has precise thermal sensors, so it will be able to heat in a smart way, in order to provide a uniform temperature, saving more energy than other system due to its continuous heat storage.
The H35 is light and portable, making it easily, and it has four heat power settings.

Protection also comes as standard, because if it is overheating or overturn, it will be stopped automatically. Easy use through its LED display, and of course, through its remote control for your maximum comfort. -

For room from 20m² to 30m² max with a maximum of 2kw (2000 watts) electrical consumption

Unique device offering PTC Heat and Carbon Fibre,


Super-silent, 18dB

Remote control

Practical Touch panel and LED display

4 Mode options for use: ECO, Baby, Quick , Sleep

Timer function to 12 hours

Handle and wheels for an easy transport

Drying hanger for little clothes

Weight 6,9 kg / 15,21 lbs

The large heating panels front and back allow maximum distribution of heat into the room along with the top vent this maximises its heating potential.
Specification

Power:

2000W

For rooms up to (m²):

25

Colour:

White/Black

Noise level (dB max.):

18

Heating Modes:

PTC/Carbon fibre

LED display:

Yes

Panel:

Touch Control

Thermometer:

Yes

Remote control:

Yes

Castor wheels:

Yes

Handles:

Yes

Thermostat:

Yes

Timer (hours):

0-12

Power (W):

Power (W)

ECO Mode:

1400-1600

Quick Mode:

1800-2000

Child Mode:

900-1100

Sleep Mode:

1100-1300

Protection:

Overheating/Overturning

Size of the unit (cm / inch):

Size of the unit (cm / inch)

Width:

21,20 / 8,35

Length:

63,8 / 25,12

Height:

59,20 / 23,30

Unit weight (kg):

6,9

Packing size (cm / inch):

Packing size (cm / inch)

Width:

27 / 10,63

Long:

66,5 / 26,18

High:

69,5 / 27,36

Weight with packaging (kg):

8,4
Video
Installation Info
Tech Sheets
Reviews (0)
A commitment to customer satisfaction
We strive to provide a reliable, professional, and friendly service. As a prominent renewable energy supplier in Britain, we offer competitive prices without compromising on energy efficiency. Our extensive range of climate control products ensures we cater to all domestic and commercial requirements, making us your go-to destination for heating and cooling solutions.
Buyer guides

We know air conditioning is full or jargon. Our buyer guides can get you on track.

Installation help

Read our installation info to help you understand what is involved.

Chat to us

If you need assistance with any of our products, our team is on-hand.