Comfee 2.6kW Portable Air Con Unit
£394.99
Inc. VAT
£329.16
Exc. VAT.
Unavailable
---
---
Comfee 2.6kW Portable Air Con Unit is backordered and will ship as soon as it is back in stock.
FREE delivery on all items
---
Payment & Security
We securely process your payment information without storing or accessing your debit or credit card details.
We aim to dispatch orders on a next-working day pallet delivery. This can be done on the same day if orders are placed before 12pm (Mon-Fri) and we have confirmed that the next-working day is suitable with you via phone or email.

For urgent next-working day deliveries please place your order online and contact us to ensure we can verify the delivery day swiftly and organise shipping.

Deliveries will be between 8.30am and 6pm and we request that you are available at those times, otherwise the order will be returned and we may have to issue a non-delivery fee.

Items must be returned within 30 days after receiving your order. Items must be returned in the same condition in which they were received, be unused, have any accessories included, and include all the original packaging.
Read our comprehensive FAQ page which provides answers to queries around system types and installation.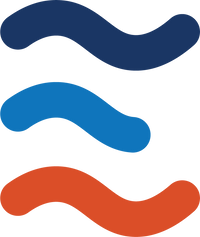 CoolEasy says:
A compact unit with front opening louvres to cool rooms up to 20m²
Description

These are compact units which are easy to store over the winter.


The compact and efficient air conditioner. It is developed for smaller rooms and is therefore ideal for bedrooms, offices, conference rooms, class rooms or smaller shops.

The Comfee AC unit dehumidifies the air at the same time as it cools it and is easy to move around, thanks to its robust wheels.
 
Thanks to its portable design, the small portable air conditioning unit is easy to move around when it isn't used.
The temperature range of this portable 9000Btu air con unit can be set between +17°C and +30°C. The thermostat makes the Comfee portable unit very energy efficient and precise in temperature.
Electronic LCD panel and the included remote control are very easy to read, use and adjust.
Condensed water that is formed when the air is cooled down during operation, is blown out at the back of the AC (so no water needs to be drained during operation).
 
The included extract hose is <1,5m long and can be extended another 1.5m (but no further as you would loose efficiency).
 
3 Years manufactures warranty - Just fill in the form and set it back to the manufactures for an extended 3 year warranty

Voice Controlled via Alexa & Google Home - "Alexa set my room to 22 degrees"
Automatic restart: In the event of a power failure, the unit restarts with the settings previously in use.

Auto Swing: The air flow direction flaps are motorized and controllable in continuous oscillation and stop in a predetermined position by a button

0.5 W Stand By: The power consumption of the unit is equal to 0.5 W. This allows great energy savings.

Accessories for window connection: A series of accessories for connecting the air discharge pipe in the wall hole or, through a special sliding guide provided, on a window.

Self Evaporating: The condensate water generated is disposed of by the hot air expelled outside the room. - No trays to empty under normal use.

Swivel wheels: Swivel wheels for easy transport and movement.

Timer: The timer function allows you to set a deferred switching on or off time with intervals up to 24 hours.

SLEEP function: This function allows to enable the switch-off timer which allows the automatic stopping of the product after a certain operating interval has elapsed.


Further Features:

Condensation control - SIRIUS-E units can operate in cooling mode even at low external temperature to air-condition technical rooms.
Automatic restart - In the event of power supply interruption, the units will restart with the settings previously in use.
Follow me - The room temperature can be detected by a special sensor placed in the infrared control, in order to obtain a more precise detection.
Deflector orientation memory - At each reboot, the vertical air deflector is automatically positioned at the last angle used.
Self-diagnosis - In the event of a failure, a fault code system allows users to report defects in a simple and clear manner to quickly activate the assistance service.
Refrigerant leakage alarm - If the refrigerant circuit temperatures are irregular due to refrigerant leaks, a special fault code (EC) identifies this condition.
Double condensate discharge - The connection of the condensate discharge pipes can be made on both sides of the indoor unit, so as to facilitate the installation.
Sleep function - The Sleep function progressively corrects the set temperatures to prevent excessive cooling or overheating of the rooms at night.
Smart Kit -  Through the accessory WIFI (OPTIONAL) it is possible to connect the internal unit to a wireless LAN network and control the product from an application via smartphone.
Turbo function - The desired temperature can be easily reached in short periods of time thanks to the use of the Turbo function.
Display Shutdown - The display of the indoor unit can be completely darkened to avoid disturbing the occupants of the room during the night.
Hydrophilic Aluminium - The outdoor unit heat exchanger is treated with a special coating to improve the corrosion resistance to atmospheric agents.
Auto clean - At the end of the use in cooling mode, a particular drying cycle of the indoor units sanitizes the heat exchanger of the indoor units.
Specification

Factory Model:

MPPDA-09CRN7-QB6G1

Power supply (Ph-V-Hz):

220-240V,1Ph,50Hz

Capacity (Btu/h):

9300

Input (W):

970

Current (A):

4.3

EER (W/W):

2.8

Energy Efficiency Class:

A

Moisture Removal (L/h):

2.718

Rated input consumption (W):

1160

Rated current (A):

5.65

Indoor side air flow (Hi/Mi/Lo) (m³/h):

398/366/352

Indoor side noise level(Hi/Mi/Lo) (dBA):

51.3/50.7/50.4

Sound power level (Hi) (dBA):

62

Power consumption in standby mode (W):

0.5

Control type:

Remote & Voice

Operation temp (room temp.)(°C):

17-35/

Dimension (W*D*H)(mm):

454x365x700

Net/Gross weight (kg):

29.5/32.9
Video
Installation Info
Tech Sheets
Reviews (0)
A commitment to customer satisfaction
We strive to provide a reliable, professional, and friendly service. As a prominent renewable energy supplier in Britain, we offer competitive prices without compromising on energy efficiency. Our extensive range of climate control products ensures we cater to all domestic and commercial requirements, making us your go-to destination for heating and cooling solutions.
Buyer guides

We know air conditioning is full or jargon. Our buyer guides can get you on track.

Installation help

Read our installation info to help you understand what is involved.

Chat to us

If you need assistance with any of our products, our team is on-hand.