LUX AIR Air Con Heat Pump Inverter System - 3.5kW (12000Btu)
£521.99
Inc. VAT
£434.99
Exc. VAT.
Unavailable
---
---
LUX AIR Air Con Heat Pump Inverter System - 3.5kW (12000Btu) is backordered and will ship as soon as it is back in stock.
FREE delivery. Please note: we can only send this item once we have received the FGAS details of your installation engineer, and then verified those details with the engineer.
---
Payment & Security
We securely process your payment information without storing or accessing your debit or credit card details.
We aim to dispatch orders on a next-working day pallet delivery, once we have received the FGAS details of your installation engineer, and then verified those details with the engineer. The required information is sent once we have received your order online. We will then confirm with you a convenient delivery date to ensure you can take delivery of the item.

This can be done on the same day if orders are placed before 12pm (Mon-Fri) and we have confirmation of all the above details.

Deliveries will be between 8.30am and 6pm and we request that you are available at those times, otherwise the order will be returned and we may have to issue a non-delivery fee.

Items must be returned within 30 days after receiving your order. Items must be returned in the same condition in which they were received, be unused, have any accessories included, and include all the original packaging.
Read our comprehensive FAQ page which provides answers to queries around system types and installation.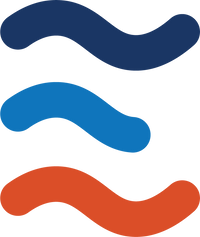 CoolEasy says:
A high quality and high specification system with a low price tag, for room sizes up to 30m²
Description

LUX AIR – Air Conditioning with the ability to sanitize and clean the air in a room with the same system that delivers cool air only seams logical. Our split air conditioning units are perfect for both residential and commercial use. The KFR-33IW/LUX is a highly energy efficient, easy to install, multipurpose single wall split unit and can be used all year round. It will keep your home or office cool and fresh during the summer months and toasty and warm throughout the winter.

UV-C lamp

3 in 1 Filter (Vitamin C, Silver Ion, and Anti-Virus filters)

4D air flow

Integrated built-in Wi-Fi

Adjustable fan speeds for rapid cooling or minimum noise

Oscillating air vanes for maximum dissipation of cold air

Timer feature to turn the unit on and off automatically

Air filters to remove odours and particles

Anti-mould coating for hygienic operation

Digital display

Heat pump model provides heating as well as cooling

Voice-controllable with Alexa and Google home

New refrigerant (R32) non o-zone depleting

The system kit contains:

Indoor Unit

Outdoor Unit

Remote Control

4m of Copper Pipe

All split type air conditioning systems require installation (or at least commissioning) by an F-GAS registered engineer. We can offer an F-Gas commissioning service for these units FROM £249.00 plus vat (depending on your location) Call us on 0800 458 0101 for details.

**UK F-GAS laws state you must provide us with details of the F-GAS registered engineer you will be using BEFORE we can dispatch any split systems.**
Specification

Model No:

KFR-33IW/LUX

Refrigerant Type:

R32

WIFI APP - Alexa and Google Speech Controllable:

YES

Energy Efficiency Rating Cooling:

A++

Energy Efficiency Rating Heating:

A+++

Power Rating (Ph-V-Hz):

1/220-240V/50Hz

Capacity BTU/h (Cooling) kW (Max kW):

12000 / 3.5 (3.7)

Capacity BTU/h (Heating) kW (Max kW):

12500 / 3.5 (3.8)

Power Input (W) Cooling~Heating (Max kW):

1190~950 (1.6)

Current Input (A) Cooling~Heating:

5.5~4.4

EER/SEER (BTU/hr.W):

SEER 6.1

COP/SCOP (W/W):

SCOP 4.0

Dehumidification L/h:

1.1

Indoor Noise Level SPL dB (A) (Max):

36~42

Outdoor Noise Level SPL dB (A) (Max):

52

Indoor Airflow (m3/h) :

400/450/500/550

Max. Current Rating (A) Fuse Rating (Type D):

8

Net Dimension (mm) Indoor (WxDxH):

790x270x200

Unit Dimension (mm) Outdoor (WxDxH):

665x260x530

Net Weight Indoor (kg):

9

Net Weight Outdoor (kg):

23.3

Connecting Pipe Length Included (m):

4

Pipe Diameter Liquid/Gas (Inch):

1/4" & 3/8"

Selectable Temp Range °C:

16-32

Min/Max Operating Temp (Cooling/Heating) °C:

-15 ~ 52

Automatic Restart after Power Failure:

Yes

Automatic Refrigerant Leak Detection & Self Diagnosis Systems:

Yes

UV-C Sterilisation Inside:

Yes
Video
Installation Info
Tech Sheets
Reviews (0)
A commitment to customer satisfaction
We strive to provide a reliable, professional, and friendly service. As a prominent renewable energy supplier in Britain, we offer competitive prices without compromising on energy efficiency. Our extensive range of climate control products ensures we cater to all domestic and commercial requirements, making us your go-to destination for heating and cooling solutions.
Buyer guides

We know air conditioning is full or jargon. Our buyer guides can get you on track.

Installation help

Read our installation info to help you understand what is involved.

Chat to us

If you need assistance with any of our products, our team is on-hand.