Predator P20 Evaporative Air Cooler
£129.95
Inc. VAT
£108.29
Exc. VAT.
Unavailable
---
---
Predator P20 Evaporative Air Cooler is backordered and will ship as soon as it is back in stock.
FREE delivery on all items
---
Payment & Security
We securely process your payment information without storing or accessing your debit or credit card details.
Orders placed before 12pm Mon - Fri are dispatched same day for a 'next working day' pallet delivery.

Orders placed before 12pm on Friday will be delivered on Monday, and after 12pm on a Tuesday (excluding Bank Holidays).

Deliveries will be between 8.30am and 6pm and we request that you are available at those times, otherwise the order will be returned and we may have to issue a non-delivery fee.

Items must be returned within 30 days after receiving your order. Items must be returned in the same condition in which they were received, be unused, have any accessories included, and include all the original
packaging.
Read our comprehensive FAQ page which provides answers to queries around system types and installation.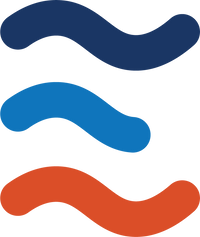 CoolEasy says:
The Predator P20 certainly lives up to its name! Suitable for room sizes up to 20m² and with the ability to attract and eliminate insects while in use, it certainly is a predator
Description

These units are Ultra Quiet as low as 25dB on low fan mode ideal for bedroom on those hot sticky nights

60W Energy consumption

5.5 Litre water tank

Powerful but compact room cooler

High power fan to allow for faster cooling and comfort

Automatic direction louvers for better air flow and even distribution

4 Multi-directional castors for ease of movement

Very low running costs

Built in dust filter

Maintenance free operation - just add water

Ultra high efficiency honeycomb pad, cools 30% more than conventional pads
Our innovative PREDATOR 20 is the perfect cooler for rooms upto 20 Sq Meters, it also attracts and kills those annoying summer bugs and other insects, attracting them with a anti insect UV light and dropping them into a removable insect tray allowing you to enjoy its fresh and healthy environment.

Thanks to its unique characteristics the Predator P20 will be your perfect companion in the summer; this air cooler improves and refreshes the environment thanks to its air cooling, ionizer and humidifier functions, adjusting itself in three different types of wind and automatic oscillation for greater comfort.
Specification

Power (W):

60

Room size (m²):

20

Water tank capacity (l):

5.5

Noise level (dB):

25-45

Air Flow (m3/H):

800

Humidity output (ml/h):

≥800ml/h

Speed:

3

Wind Speed (m/s):

8

Timer (hours):

8

Dimensions (WxLxH)(mm):

290mm x 295mm x 735mm

Weight (kg):

7
Video
Installation Info
Tech Sheets
Reviews (0)
A commitment to customer satisfaction
We strive to provide a reliable, professional, and friendly service. As a prominent renewable energy supplier in Britain, we offer competitive prices without compromising on energy efficiency. Our extensive range of climate control products ensures we cater to all domestic and commercial requirements, making us your go-to destination for heating and cooling solutions.
Buyer guides

We know air conditioning is full or jargon. Our buyer guides can get you on track.

Installation help

Read our installation info to help you understand what is involved.

Chat to us

If you need assistance with any of our products, our team is on-hand.