Trotec PAE-45 Evaporative Cooler
£199.99
Inc. VAT
£166.66
Exc. VAT.
Unavailable
---
---
Trotec PAE-45 Evaporative Cooler is backordered and will ship as soon as it is back in stock.
FREE delivery on all items
---
Payment & Security
We securely process your payment information without storing or accessing your debit or credit card details.
Orders placed before 12pm Mon - Fri are dispatched same day for a 'next working day' pallet delivery.

Orders placed before 12pm on Friday will be delivered on Monday, and after 12pm on a Tuesday (excluding Bank Holidays).

Deliveries will be between 8.30am and 6pm and we request that you are available at those times, otherwise the order will be returned and we may have to issue a non-delivery fee.

Items must be returned within 30 days after receiving your order. Items must be returned in the same condition in which they were received, be unused, have any accessories included, and include all the original
packaging.
Read our comprehensive FAQ page which provides answers to queries around system types and installation.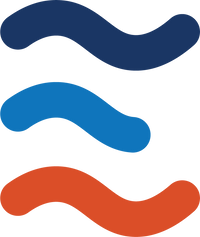 CoolEasy says:
A unique design makes this evaportaive air cooler not only stand out from the crowd with a great design style but also out performs most similar units with Vortex fan technology
Description

Twice the turbo spin cooling for hot summer days

The modern Aircooler PAE 45 with infrared remote control counteracts hot summer temperatures with refreshingly icy air flows from two high-performance blowers with Vortex technology and a range of 15 meters. Heated offices, living rooms or shops can be quickly cooled down to a pleasant room temperature with the not only visually outstanding air cooler. The PAE 45 cools its airflow down to 2-3 C° and thus ensures an optimal temperature difference between the outside and inside temperature, so that the body is not unnecessarily stressed. In addition to the natural evaporative cooling, the elegantly slim 4-in-1 air cooler (air cooling, air freshening, ventilation) humidifies and cleans the room air in order to freshen up with hygienically clean and optimally humidified cold air even at maximum summer temperatures. The air output of the dual fan can be regulated in five stages. Invisible smooth-running castors allow the pure white design device to float over the floor.

Natural, energy-saving cooling - without chemicals and hoses

With its innovative honeycomb cooling technology, the Aircooler PAE 45 provides incomparably energy-efficient, invigorating freshness and cooling. It cools the room air using the natural principle of water evaporation, also known as adiabatic cooling. Everyone knows this cooling effect, for example from sweat evaporation or cooler air near waterfalls, rivers and lakes. Due to the extremely strong wind current, this is even more noticeable than with other air coolers. By doing without energy-hungry compressor technology, the energy costs of the PAE 45 are far below those of a mobile air conditioner. Nor does the device need an unattractive exhaust air hose or even an external unit on the facade, through which the warm air is discharged to the outside in conventional air conditioning systems. The cooling giant extracts heat from the room air through natural evaporation of its cold or ice water filling. The warm air flowing in on three sides of the device is cooled by honeycomb filters, cleaned in the integrated air filter and blown into the room as an icy fresh breeze via the two high-performance fans with aerodynamically shaped air outlet lamellas in the form of a whirlwind. With its powerful Turbospin air output of 1,700 m³/h and a spacious and easy-to-clean 10-liter water tank, the air cooler is recommended for use in rooms up to 136 m² or 340 m³. The PAE 45 also has an automatic drying function to protect the 3 honeycomb filters from mould formation during storage - simply press the \"Speed ​​button\" for 3 seconds. The device then runs on the highest ventilation level and switches off automatically after 20 minutes and the drying of the filters is complete.

Cool freshness kick with additional health protection

Thanks to the outstanding triple combination of air cooling, air humidification and ventilation, when using the PAE 45 you benefit from a room climate that has been improved several times over - and you can also rely on permanent health protection against airborne viruses. The spread of the coronavirus SARS-CoV-2 and other viruses (for example flu viruses) is strongly influenced by the humidity. Optimally humidified room air has been shown to reduce the risk of infection in closed rooms and keep the nasal mucous membranes, which are important for the immune system, moist. As a humidifier for year-round use, the PAE 45 impresses with a humidification output of 1.2 l/h to keep the humidity in the room permanently in the optimal range of 40-60%. In addition, the PAE 45 can be used all year round as a full-fledged dual fan with two refreshing 360° air flows even without the air cooling and humidification function. In order to either direct the cooling air to a specific point or to distribute it throughout the room, the device has a switchable 80 ° swing mode for large-area cold air distribution.

Turbo-strong in equipment and performance

Regardless of whether you use the PAE 45 for quick cooling on hot summer days or to humidify heating air that is too dry in winter for a better living room climate - the Aircooler PAE 45 shows the advantages of its turbo spin technology in all operating modes and impresses with one outstanding equipment.

Flow-optimised turbo spin cold air distribution

You know the problem: In angled rooms and apartments with high ceilings, the refreshing cold air does not always reach all areas of the room. As soon as you get up from your desk or sofa and cross the room, you switch from a cool temperature zone to a warm one. The reason for this is insufficient distribution of the cold air in the room.

The PAE 45 has unlimited cooling!

The turbo spin technology of the air cooler creates an even circulation of cold air throughout the room. The warm air flowing into the device from three sides is cooled and then hits the aerodynamically shaped rotor blades of the extremely fast rotating impellers of the high-performance fans. Thanks to vortex technology, deeply curved fan blades ensure particularly powerful turbulence and enormous acceleration of the air flow. With its air output of 1,700 m³/h, the PAE 45 is up to 3 times as powerful as comparable air coolers. The heavily compressed air currents, swirled like a compressed tornado, shoot out of the device as two rotating columns of cold air and penetrate up to 15 meters into the room. If the exiting air currents hit a wall or ceiling, they are reflected on all sides. The air flows over the walls and ceiling in constant circulation back to the rear of the air cooler. There it is sucked in again and the cycle starts all over again. Thanks to this effective turbo spin principle, your room air is mixed and circulated as much as possible. The cooling effect of the air currents can be felt throughout the room!

For comparison: A conventional air cooler blows the cold air out approx. 6 meters with a comparable air output. The cooling of the air flow decreases with increasing distance. The turbospin technology of the PAE 45 increases the air ejection distance to up to 15 meters. The strongly accelerated cold air is reflected by the walls and distributed in all nooks and crannies of the room.

Whisper-quiet night mode for a restful sleep and soothing air freshening function

The Aircooler PAE 45 has something against sleep-robbing heat in the bedroom. A whisper-quiet night mode with gradual reduction of the ventilation speed lets you slide into a restful sleep with a pleasantly cool breeze. After a preset time, the selected ventilation level changes to a ventilation performance optimized for sleep needs with the lowest intensity. The PAE 45 is also recommended as a humidifier in the heated bedroom. Heating air that is too dry can have a negative impact on sleep, as can temperatures that are too cold or too warm. With the air humidification function of the PAE 45, the air humidity remains constant in the healthy comfort area even when the heating is running.
The air freshening function, like a natural wind mode, ensures a pleasant airflow, comparable to a sea breeze, through increasing and decreasing ventilation intensity.

Programmable timer for energy-saving self-shutdown

The PAE 45 keeps an eye on your electricity costs. The air cooler only refreshes and cools for as long as you wish or set it. With the convenient timer function, a fully automatic shutdown of the device can be programmed after an individually preset time. The operating time until the automatic switch-off can be preselected in 1-hour steps from 1 to 9 hours. The timer function is recommended when using the device in the bedroom to switch off the air cooler to save energy after falling asleep with a cool stream of air.

Year-round operation - air cooler in summer, air humidifier in winter

With the PAE 45 you can enjoy a comfortable mobile climate all year round. Instead of parking the slim and space-saving aircooler in the storage room after the summer season, it is advisable to simply use it all year round. In spring and late summer you can provide a breath of fresh air with its 5 ventilation levels and enjoy the cooling effect of cold evaporation.

In autumn and winter, the device is also recommended as an effective air humidifier to create a more pleasant room climate. Because dry heating air can irritate the airways, dry out the skin and redden the eyes. With a humidity of 50%, the multiplication of viruses in the room air is also reduced. With the use of a humidifier, you ensure a sufficient level of humidity and can thus increase your well-being in stuffy, overheated rooms and prevent colds and virus infections.

The 4-in-1 air cooler PAE 45 provides pleasant cooling in summer and a four-fold improvement in the room climate all year round!

Benefits for practice:

4-in-1 air cooler: air cooling, ventilation, air freshening and air humidification
Dual high-performance fan with Tursposin technology and a range of 15 m
3-sided air intake of warm air for optimal air humidification
3 separate evaporation filters for particularly good room evaporation performance
Touch sensitive control panel
Natural air cooling through evaporative cooling with honeycomb technology
Air humidification for a pleasant and healthy room climate
Possibility of operation with 2 supplied ice packs or ice cubes to increase the cooling capacity
High evaporation capacity of 1.2 liters per hour
10 liter water tank with level indicator
Automatic swing function of the air blades for even distribution in the room
Air filter (against animal hair, lint and dust)
Night mode with reduced fan speed
Easy to clean water tank
Convenient control by remote control
5 fan speeds
9-hour timer function for automatic off
Easy to transport thanks to the practical recessed grip and transport rollers
Drying function for hygienically perfect storage
Suitable for year-round operation! Air cooler in summer and humidifier in winter
Increasing the humidity to 50% reduces the risk of virus transmission

Specialists have evaluated research results on the resistance of viruses (e.g. SARS-CoV, MERS-CoV or SARS-CoV-2 (Covid-19), influenza) and humidity. It turned out that the air humidity has serious effects on the infectivity of germ droplets. Dry room air with a relative humidity of less than 40% allows tiny droplets that are contaminated with flu or cold viruses to dry out. This preserves pathogens and remains infectious for a long time. In the optimal range of 40 to 60% relative humidity, aerosols only shrink to such an extent that the salt concentration in the aerosol core increases, so that the germs and microorganisms contained therein are killed. The risk of catching flu and cold viruses is minimized here.

The specialists emphasize that we can reduce the risk of infection by increasing the humidity in buildings. Raising the humidity to around 50% through humidification leads to a reduction in the risk of transmission. In addition, the humidified air improves the body\'s defenses by cleaning the airways more efficiently and promoting the immune system. In modern buildings with a tight building envelope, central heating and ventilation systems, these limit values can often not be observed in everyday life without active air humidification. A device with an air humidification function can help here.
Specification

Model:

PAE 45

Evaporation Capacity (ml/h):

1200

Air Flow Rate (m³/h):

1700

Mains Connection (Φ/V/Hz):

1/220-240/50

Nominal current consumption (A):

0.2

Power consumption (W):

90

Sound pressure level (1m distance):

60dB

Water tank capacity (L):

10

Weight (kg):

7.5

Dimensions (LxWxH)(mm):

290 x 368 x 940
Video
Installation Info
Tech Sheets
Reviews (0)
A commitment to customer satisfaction
We strive to provide a reliable, professional, and friendly service. As a prominent renewable energy supplier in Britain, we offer competitive prices without compromising on energy efficiency. Our extensive range of climate control products ensures we cater to all domestic and commercial requirements, making us your go-to destination for heating and cooling solutions.
Buyer guides

We know air conditioning is full or jargon. Our buyer guides can get you on track.

Installation help

Read our installation info to help you understand what is involved.

Chat to us

If you need assistance with any of our products, our team is on-hand.